Description
One of the performance secrets of the TalkStar talk box is its unique Tube Adapter that seamlessly blends the 5/8″ diameter, 1/16″ wall vinyl tubing to the throat of the compression driver.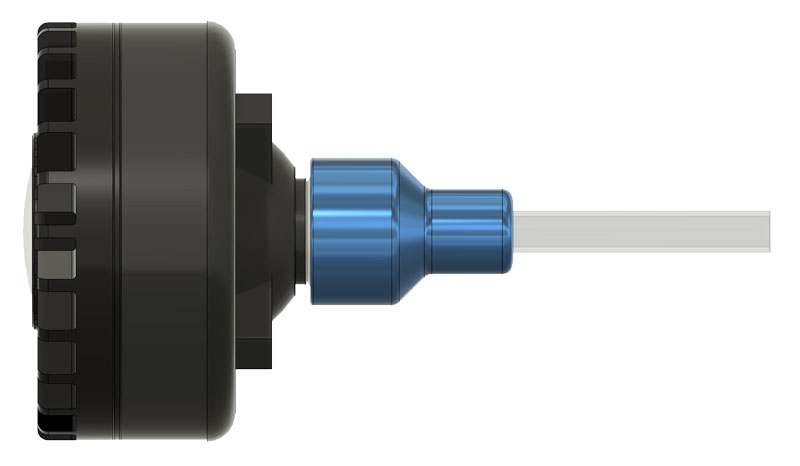 There are NO edges or corners to create turbulence, so the sound is smoothly transitioned from the driver to the inside of the tube. We call this Anti-Vortex. You can see how this compares with typical tube adapters in the images below.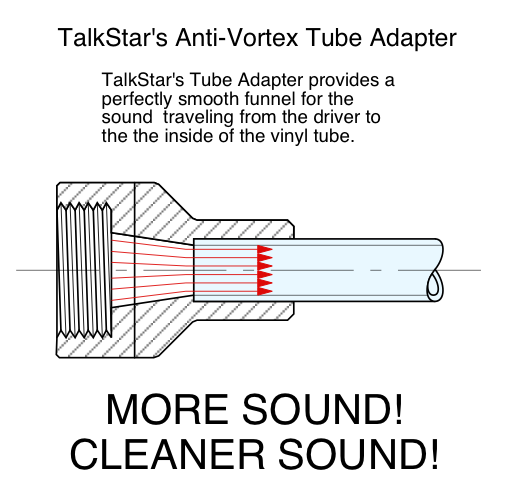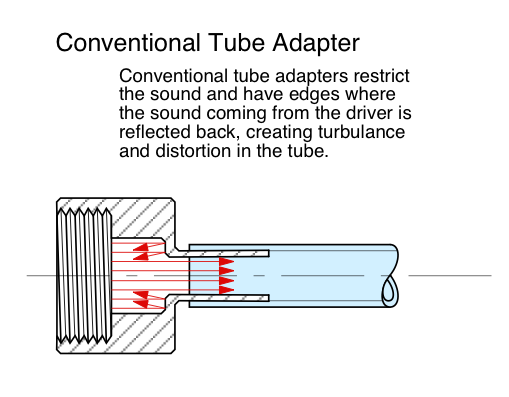 The TalkStar tube adapter is made from billet aluminum. I has a standard 1 3/8-18 thread on the big end and a 5/8″ ID hole on the small end. The adapter is precision machined and blue anodized to protect the finish.
The TalkStar Tube Adapter will improve the sound of any driver and last a lifetime.
If you already have a DIY talk box setup, grab one of our Anti-Vortex Tube Adapters today until you're ready to order your TalkStar.
PLEASE NOTE – A TalkStar already comes WITH a tube adapter, so there is no need to order one unless you need one for another raw horn driver.